Welcome to Papaya Villa Vanuatu
BEACHFRONT BED & BREAKFAST IN VANUATU
A Tropical Island Bed & Breakfast right on your own private beach in Vanuatu.
Your hosts, Marcus and Shoran are hands on to welcome you, prepare meals, and make sure your stay is truly comfortable and memorable.
We have only one unique room. So your privacy is assured. Papaya villa is one of those truly tropical getaways.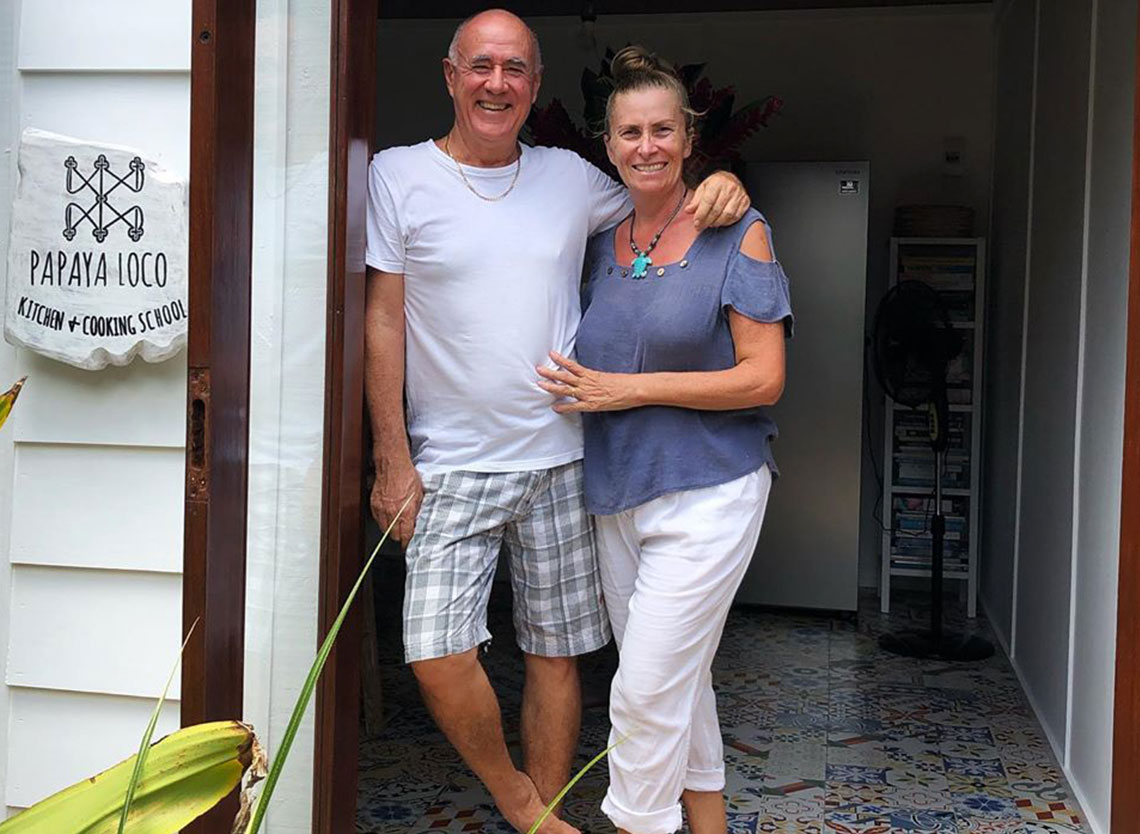 Your hosts Marcus & Shoran
Papaya Villa is located on 1.6 kilometers of pristine privately held beachfront, palm trees and coral coves tucked away in an old copra plantation. Eton Reef is renowned for it's white sandy beaches and pristine reef. You can freely snorkel and see beautiful natural coral. There is an amazing variety of colorful fish to see right in front of the villa.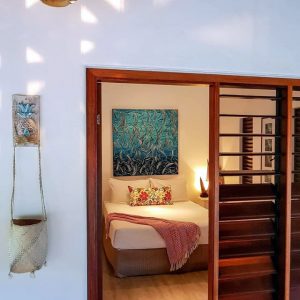 Your accommodation is private and romantic.
With a huge private terrace and your own island styled bathroom. Of an evening you can sit out on the deck and watch a trillion stars and listen to the waves rolling over the reef. 
Why not take in a cooking class with Marcus and learn about Island and Caribbean food? Best of all you get to eat what you make, so dinner is done!
WiFi is available if you need to stay in touch with your office or portfolio. And there is a chef in residence if you just want to chill at the villa and beach comb for your stay.
Here's some pics of around Papaya Villa so you can see what to expect
Here is what our wonderful guests are saying about Papaya Villa
See what's happening at Papaya villa