Breakfast is included in our guests tariff. It's always a great start to the day.
They say breakfast is the most important meal of the day. Well here it is always a great start to the day. 
Fresh local fruits, many grown right here or from the local markets…
This is followed by something a bit more substantial… maybe one of Shoran's awesome omelets and some fresh coffee brewed in the Moka.
If it is a beautiful day, why not have breakfast by the beach and watch the waves roll in…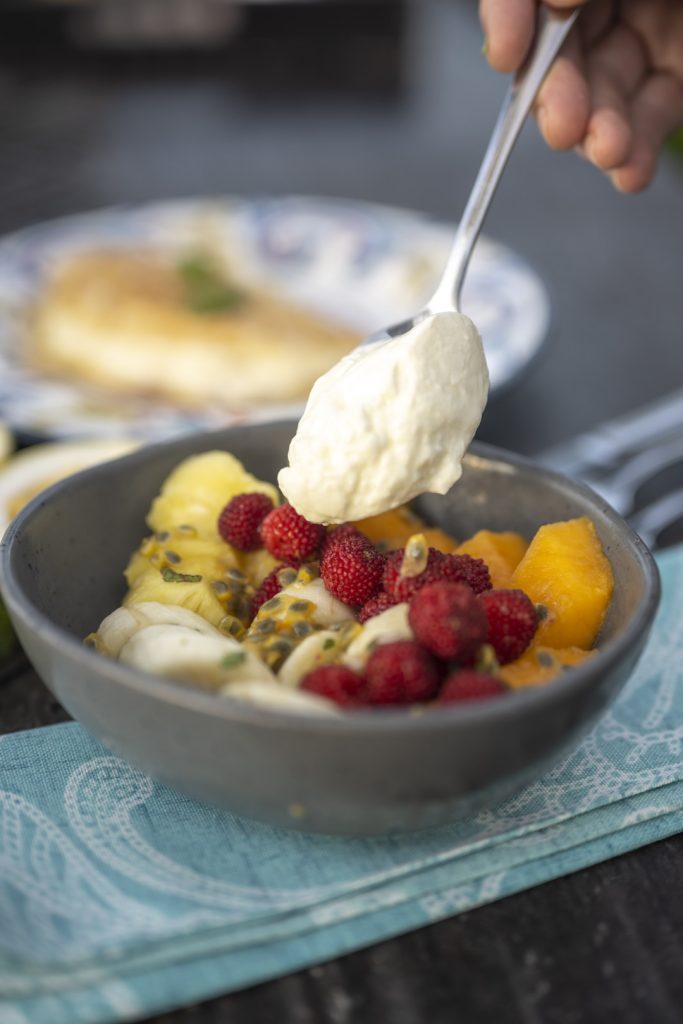 Lunch
Most of our guests don't take lunch but if you feel the need just check in with us and we will make something yummy for you…
Maybe a picnic?
We run the Papaya Loco Cooking School from here, so the food is always interesting and fresh. We have earned the reputation as having one of the best dining experiences here on the island.
 Is there a menu?
No it really depends on what is available here… and interesting we have never been asked for a menu!