Well peeps we are right on the ocean so why not create a fab space to sit and ponder the world? We wanted some shade and also the ability to have somewhere to catch up with friends and take in the cool ocean breezes. So the Beach Hut was built!
Beach Hut Dining
The Beach Hut is perfect for an early dinner watching the waves roll over the reef. Or if you really must eat in the middle of the day… why not a light lunch followed by a swim. Check with Shoran if you would like a picnic basket for a day at the beach.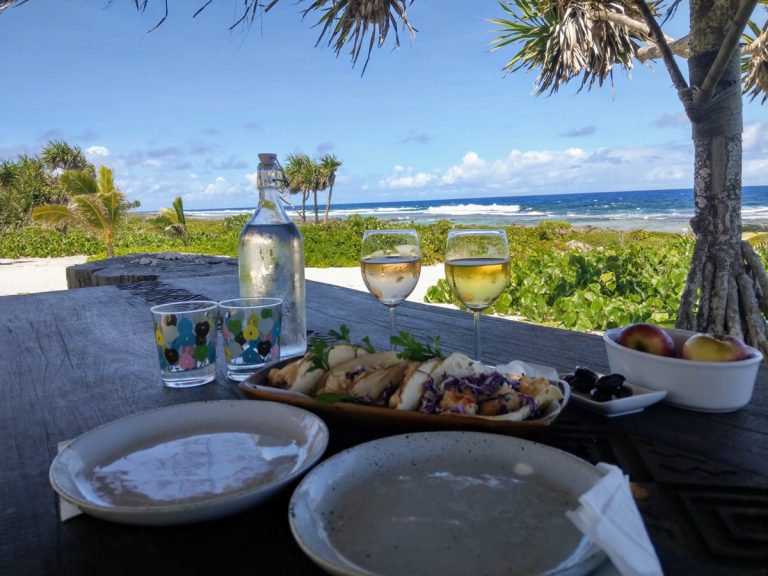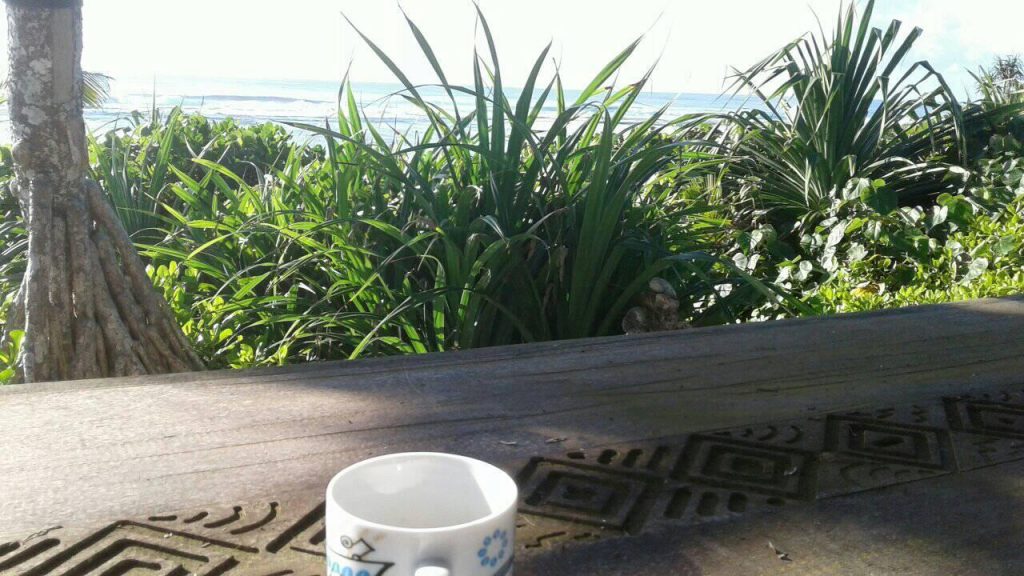 Beach Hut Coffee Break
Most of our guests take breakfast at the Beach Hut overlooking the ocean. What a way to start the day. Me… I like to take my early coffee here and ponder the coming day.