Cooking Class is In
One of our favorite activities for our guests is our cooking class.
Its a great way to spend an afternoon having a laugh, making decadent food and listening to cool tunes!
if you are into naughty food then check out these churros our guests made last weekend. We added luscious orange zest to the churros to give us a jaffa with the chocolate sauce.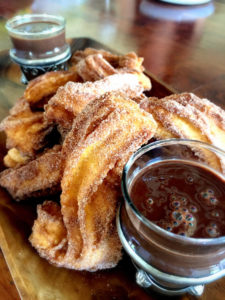 I guess the plate tells the story.