Don't miss this one!
Papaya Villa is set on 1.6 kilometres of pristine reef. Explore the reef with a guided reef tour.
Eton Reef can be accessed directly in front of the Villa. There is so much to see and do. Check out the Papaya Villa video channel for some great clips that Stoney took on our reef.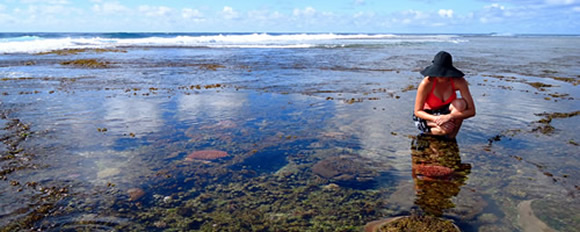 I still go out onto the reef for a quick explore, only to burn up literally hours. Mother Nature of course impacts the reef from time to time, but it is amazing how it regenerates, and how quickly that occurs. Every time we are out on the reef we see something new … or there is a new family of cinnamon clown fish or new coral growing!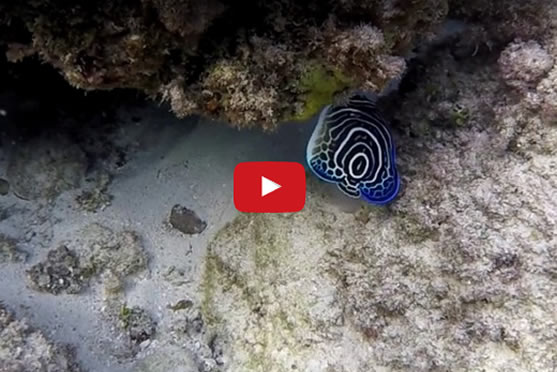 We recommend that to get them most from your exploration on the reef, a two hour reef tour with Stoney ensures that you know where the best spots to see fish and coral are, be responsible with the ecosystem; and also a session on tips to stay safe on the reef … after all we are encroaching on a natural ecosystem on an island in the middle of the Pacific Ocean!
You can then explore the reef at your own pace for the rest of of your stay … in between beach combing, relaxing, eating and chilling out.
You will need a pair of reef shoes for your reef tour and maybe a snorkel if you want to get right down into the reefs. Stoney does have some sizes here if you don't own a pair. If you would like more information or want to book in you can use or Activities Enquiry form.