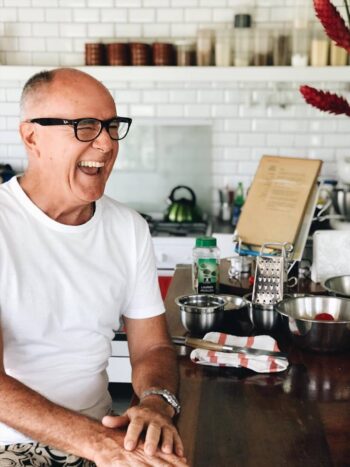 Hi there! my name is Marcus, I am a baby-boomer that has spent most of life working hard in the hospitality industry and in more recent years, I escaped to an island in the South Pacific.
My special kung-fu is cooking and writing curriculum for emerging technologies. My foodie skills were inherited from my mother who operated a pretty successful catering company and also from my Godfather who was Cordon Bleu trained in Paris. I went on to running a very successful catering company in Australia and over the past decade, a private cooking school on the Gold Coast in Australia.
After 40 years of grinding it out in Australia, work crazy hours and paying our taxes faithfully, my wife and I decided it was time for an adventure, but on our terms.
We had five plus years living in the Whitsunday Islands and fell in love with island life. Warmth, clean air, fishing and boating, so we decided to head out into the South Pacific Islands to find a nice island to escape to… and this is exactly what we did!
Along the way we learned much about the trials and tribulations of making such a big lifestyle change; but if there is one thing I can say… it has been a great adventure and we have enjoyed almost every minute of it.