Of course being right on the ocean in a tropical location brought its own challenges so we turned to the Caribbean and the Greek Islands for inspiration. Papaya Villa is iconic in Vanuatu and is a truly romantic and private island getaway… tropical palm trees, private beaches, coral roads and beautiful gardens
LOCATION
Sydney/Brisbane, to Port Vila, Virgin Australia and Air Vanuatu fly from Sydney/Brisbane to Port Vila multiple times a week.
Located at the South East side of Efate, Papaya Villa is a 30 – 40 minute drive from the airport. Please provide flight details if you would like us to arrange transfers  from Bauerfield International Airport to Papaya Villa. We make the booking and you pay the driver direct.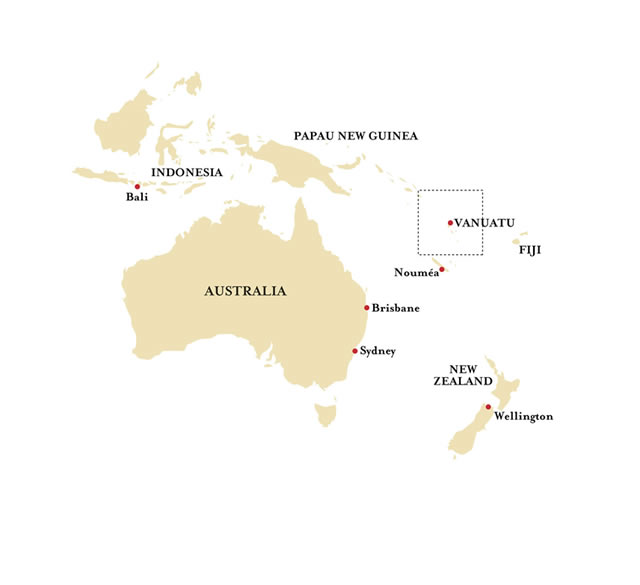 PAPAYA VILLA
An architectural statement. Absolute beachfront … cool and beautiful … Reminiscent of the Caribbean or Greek Islands.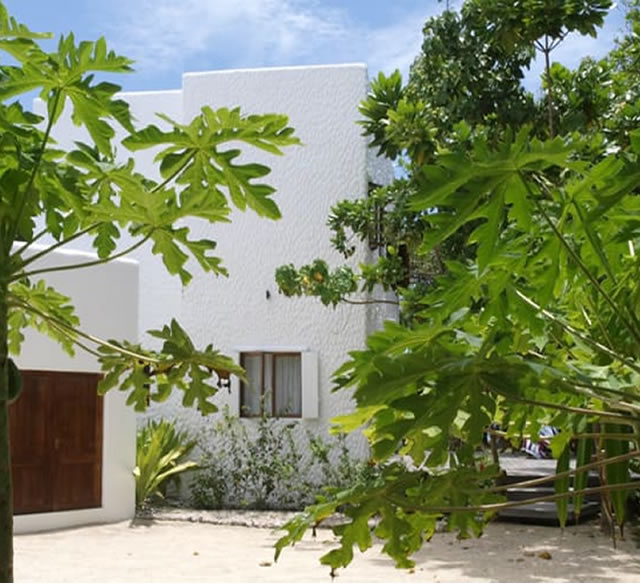 THE BUNGALOW
Our guest accommodation is designed for two people. Beautifully fitted out with original artwork and your own private deck
The Bungalow has a queen sized bed and a video library in case you just want to chill out with a movie after a hard day of beach combing. Check availability & book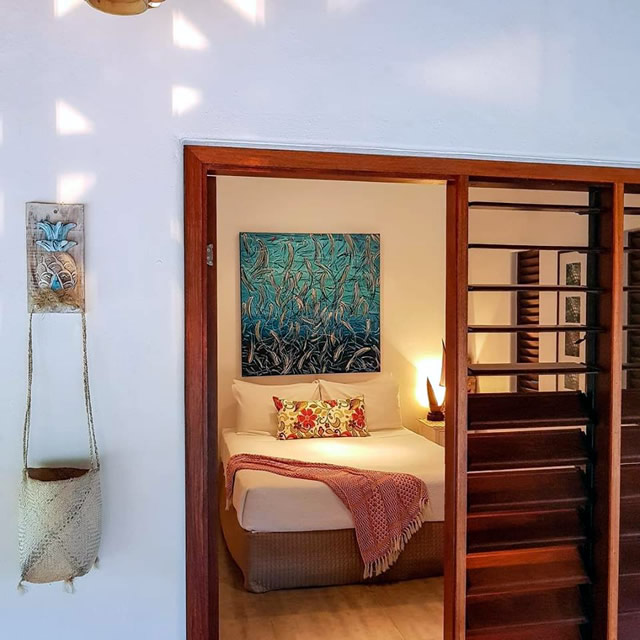 ETON REEF
One of the most amazing experiences is walking the reef on the low tide or snorkeling among the reef fish and coral. Stoney has taken some amazing videos of the fish right in front of the villa. Click here to check them out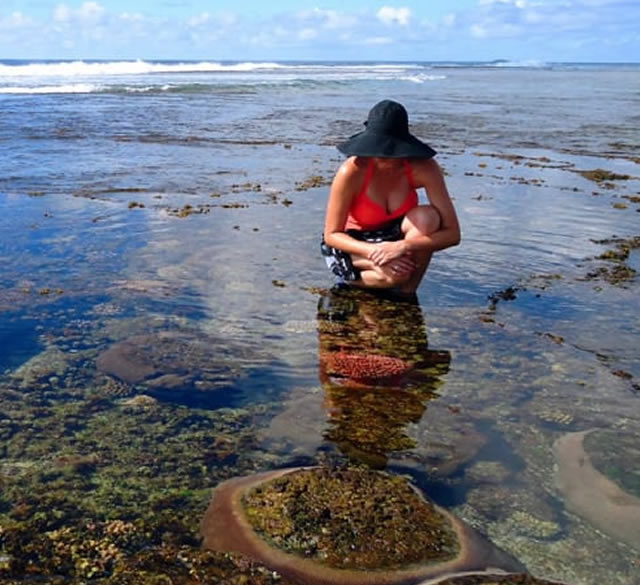 PORT VILLA
The French have influenced the cuisine in Vanuatu. Most of the restaurants are located in Port Vila which is approx. 25 minutes from Papaya Villa. Duty Free shopping in Port Vila is excellent. Take a cocktail and watch the sun go down.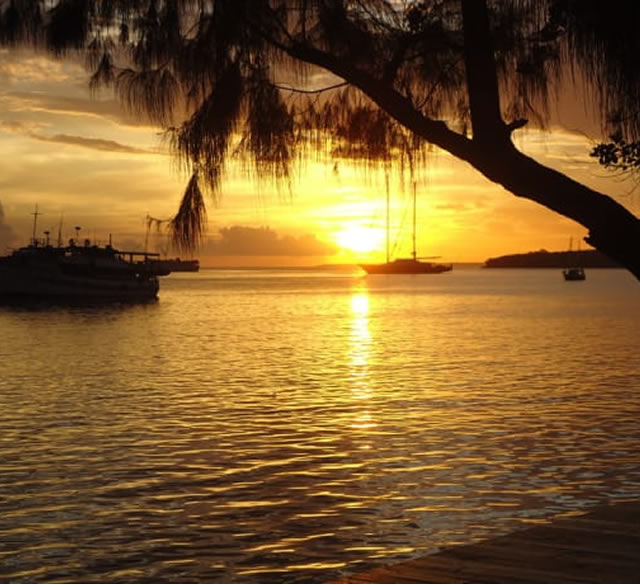 THE BEACH
Comb a number of private beaches and secluded coral coves right in front of the villa. You can choose to snorkel, swim or beach comb. Stoney took the GoPro snorkeling and captured some fantastic video of the colorful fish. Click here to see our video channel.